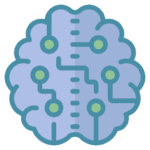 For over 18 years, LSSP Corporation has been enhancing A.R.I.E., our Automated Robot Integration Explorer. Built-in to our PinPoint Document Management System, A.R.I.E was created to ease your workload by automating processes such as filing documents, workflows, and more. Think of A.R.I.E as the robot that is working hard behind the scenes to ensure you don't have to. Our automated robot can do so many things, and we have been adding to and perfecting its features over the years as we listen to our customers' needs.
Automated Filing

Optical Character Recognition

Zonal Templates

Proximity Search

Merge Files

Upload Folders

Create Thumbnail Images

Create PDF Version of Your Files

Variable Naming

Batch Scanning/Filing

File Single or Multiple Documents

Generate Table of Contents

Generate Cover Page

E-sign Requests
Automatic Filing
Automatically file based on content of the document (using Optical Character Recognition)

Set up a "hot folder" for ARIE to automatically sweep to file documents into PinPoint without any human intervention

With the SmartScan feature, ARIE can file your documents to where they need to go automatically without having to use an outside "hot folder" such as Dropbox. Simply drag-and-drop documents into SmartScan and let PinPoint file them for you based on the content of the document.

Even batch and multiple type documents can be scanned or imported and automatically broken up and filed properly
Optical Character Recognition
Automatically file based on content of the document (using Optical Character Recognition)

Optical Character Recognition not only assists in filing documents automatically for you, but also so that you may find files based on full-text search capabilities.
Templates and Proximity Search
Use Templates and Proximity Search to auto-populate metadata/index fields from your files
Variable Naming
The Variable Naming Feature is used to automatically name files based on your needs once they are entered into PinPoint
Folder Load
Using the Folder Load function through ARIE, you can have the system create multiple new folders automatically as opposed to one folder at a time manually
Thumbnail Images and PDF Tools
All files and documents are stored in their native format (PD, DOC, XLS, EXE, JPG, TIFF, etc.) and can be exported by any authorized user. ARIE also creates a viewable image in PDF format for comments and markups without having to launch the native application

Creates a thumbnail image of the first page of the file/document so that you can see your documents in a Gallery View.
Merging Files
Have ARIE merge files, such as pages to create packets of related documents