Going Paperless in 2021
The Need For Electronic Document Management
Common Organizational Pressure Points
 Are you losing documents or unsure of who has the latest version?
 Do you or your employees spend too much time searching for hard copies of files?
 Do employees from various locations need access to documents, information, and workflows?
 What is your Disaster Recovery (Business Contingency) Plan? Are some files non-replaceable?
 Does your organization need to follow compliance standards or maintain retention policies?
How PinPoint Can Help
Your business will have the ability to retrieve, file and submit documents from anywhere, while enabling a more compliant and efficient organization. PinPoint is playing a vital role in helping companies of all sizes save money and increase productivity.
PinPoint makes document management and control easy by allowing you to use one system for all of your workplace needs. To top it off, our DMS is completely web-based, allowing you to access from any location, including from your smartphones and tablets. Our Document Management Software also supports multiple languages for multi-lingual organizations!
What is PinPoint?
PinPoint is a fully customizable document management solution with built-in features such as automatic filing, workflows, versioning, on-boards, forms and retention management. Delivered as a whole product rather than being sold in pieces (modules), PinPoint offers businesses a fully featured document management solution at a fraction of the cost of other competitors.
Key Features and Functions
Drag-and-Drop Filing
Direct Scanning
OCR with Content Management
Automatic Document Recognition & Processing
Archival and Exportation Functions
Automatic Creation of Folders
Full Security and Audit Trail Logs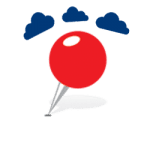 Workflow with Alerts and Notifications
Retention Management
Check-in/Check-out Function
Complete Version Control
Email, Print, Fax and View
Signing, Annotations and Redactions
Onboarding to Track Late or Missing Files