Newest Enhancements
(Click images to enlarge)
Ability to change the Doc Date for multiple documents at once.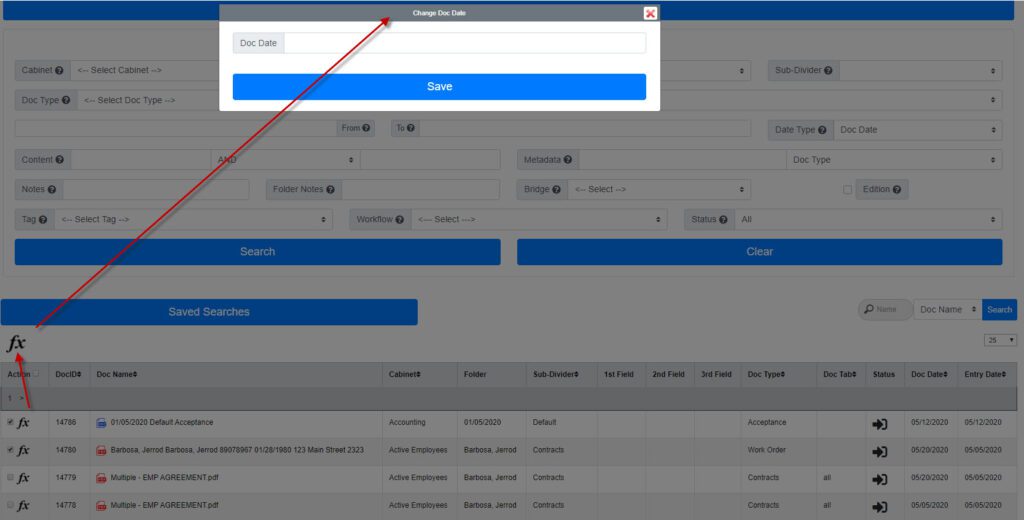 Additional folder fields added to Variable Naming. Users can now include folder fields 1-5.


Users can share an entire folder or share only a sub-divider within a folder via External Link.


Cabinet Lock-down Mode. When a cabinet is in lock-down mode, new folders cannot be added, and existing folders cannot be deleted or modified.


File Multiple option added to Fx at Gallery View & an option to Return to Gallery from File Multiple.


General email to users/groups when a document change is made. Set by Doc Type.