Businesses are characterized by volumes of data and documents regardless of their sizes. Hence, managing them effectively is paramount. However, studies have shown that 82% of people find access to documents when needed impossible thus leading to a productivity loss.
This highlights the fact that the traditional system of managing business information presents various challenges which only amplify as the volumes of data increases. These issues have been noted to drain productivity and efficiency.
Channeling the power of an automated solution to document management helps businesses to maximize their resources and productivity for better conversion. In this piece, we explore the various ways technological applications can improve an organizational document management system.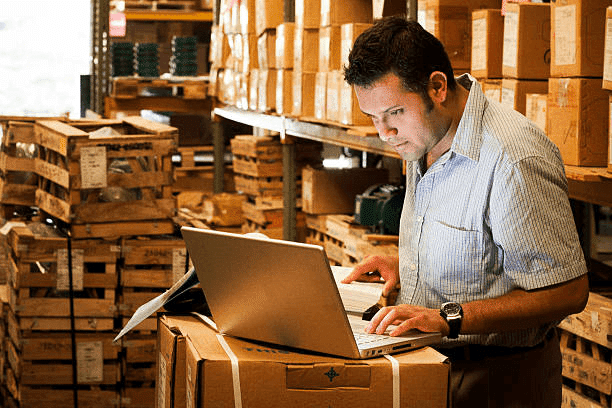 5 Ways Technology Can Simplify Document Management
With the business landscape becoming fiercely competitive, it is becoming crucial to adopt different approaches to stay ahead. Here, we approach the various ways by which integrating an automated system to handle your business data could help you to organize your life as a business owner and also with the upgrade your business needs to stay sublime:
Optimal Storage and Documents Handling 
Handling documents becomes burdensome as they multiply and they particularly have a way to convert every space available into storage facilities. With time, sorting through piles of paperwork for the right information becomes time-consuming and drains the company of its productivity by prolonging production hours.
In effect, the traditional system of storage such as the email had been the most prevalent method of storage and collaboration; a document collaboration report by Perforce shows that it is arguably the least-equipped system to manage larger volumes and sensitive data.
Thus, integrating a document management software equips you with automated ways of organizing and storing your files effectively. Majority of these programs are designed to optimize storage facilities by enabling cloud-based repositories through which important documents can be easily stored and accessed when the need arises.
Security and Access Control
Ultimately, all forms of business data are to be viewed as important and as such, carefully handled. Keeping tight reins on business data can be tasking and daunting especially depending on its form of storage and who has access to it.
The need for high documents security highlights the importance of document management system within an organization. These electronic document management systems are designed with unique features that restrict access to information to authorized users.
Some of these features include file encryption which ensures the protection of files through ascribed secret keys and algorithms as well as the 2FA features that doubles up security by requesting for various forms of verification before allowing access.
Classification and Retrieval
Statistics on workers' experience with document management have shown that 46% find it challenging and time-consuming to find the documents needed. Flexibility and the ability to work remotely have been found to be one of the most effective ways of ensuring maximum work productivity.
However, restricted access to documents when needed has been a prevalent issue affecting flexibility. In other forms, the idea of going through disorganized volumes of data to get appropriate information is daunting.
The digital document management system is structured to improve the organization of your documents for easy retrieval. One of the primary document management system features is the ability to classify data through indexing and referencing for enhanced file searchability and retrieval.
This, for companies with mobility as a paramount part of their jobs, allows them to work remotely and more efficiently through easy access to information.
Cost-Effectiveness
One of the major ways of ensuring profit maximization is enabling cost-effectiveness. However, using physical filing systems does not ensure that you cut down on costs. Also, there might be points where corrections must be done especially for companies that involve lots of metrics and intrinsic details.
Using a physical copy means that you have to bear the costs of reprinting and stress of filing them again to effect the changes. Adopting a document management solution ensures you make valuable returns by providing ways by which you can transform your documents digitally.
Improved Collaborative Efforts and Communication
The effectiveness of team work is partly determined by their ability to communicate with one another and their access to timely and relevant information. Various tools are available for various devices such as collaboration for Mac users for document management, for example. Modern technology has made it such that they are designed to advance communication through transparency.
With these systems in place, teams are able to collaborate through a cloud-based single-file system and get real-time updates whenever modifications are made. Some of the features include version control where access to latest versions are enabled, automatic synchronization as well as a fully functional back-up system that ensures data losses are curtailed.
Why an Automated Documents Management System is Important
Every company out there can understand the importance of information of all kinds to their activities. Actively managing them requires a great deal of effort, especially as they grow in volume. In time, they affect companies' work efficiency and productivity
Harnessing the benefits of modern technology ensures that companies gain the right tools to maximize time and focus on more important tasks within the company. An automated system such as a document management software program comes in handy in handling volumes of important data and sorting through silos of data to bring order to them.
Hence, when looking to streamline processes within your organization, adopting a document management system could go a long way in simplifying your work life and ensuring maximum productivity.