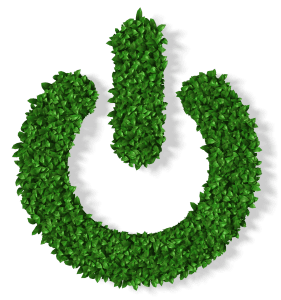 Ever want your office to become a paperless office? Using PinPoint, transition from a company that uses reams upon reams of paper to one that keeps all documents electronically. In addition to the environmental benefit, reducing paper use saves money and office space, improves workflow, and provides easier access to the appropriate documents for all users.
Why is going paperless important?
The average business document is copied 19 times – Over 81 billion sheets of paper are copied each month!
There are over 4 trillion paper documents in the U.S. alone – growing at a rate of 22% per year.
"U.S. Banks have over 16 billion paper documents on file, growing at a rate of 4% per year – 80% of the documents are suitable for imaging."
For every 10 printed pages, only 1 is ever consulted.
With all these results an office goes through yearly, you would think an office would switch without a doubt. The reason many offices don't is because the fear of change. But that's why we included PinPoint with as many features to make the transition as smooth as possible. Any type of file on your computer can be imported into PinPoint directly, eliminating the need to have a printed copy and the need to use paper and eliminating your budget to fund all that document printing. Here at PinPoint, we not only care about the environment but always think of how we can reduce your spending for the future.
If your office has paper copies of files in your archives, you are able to scan those files into PinPoint and convert them into digital files.  Documents containing text will become searchable by any information contained on the scanned pages, thanks to OCR technology. Going paperless means asking to fax documents between businesses or offices is obsolete and with these imported images of digital files it's as simple as clicking share.