PinPoint
A Document Management System made to improve workplace productivity and efficiency for any size government agency. You have complete administrative control over defining your cabinets, folders, sub-dividers, document types, and so much more. Schedule an online demonstration to see how PinPoint will meet your document management needs.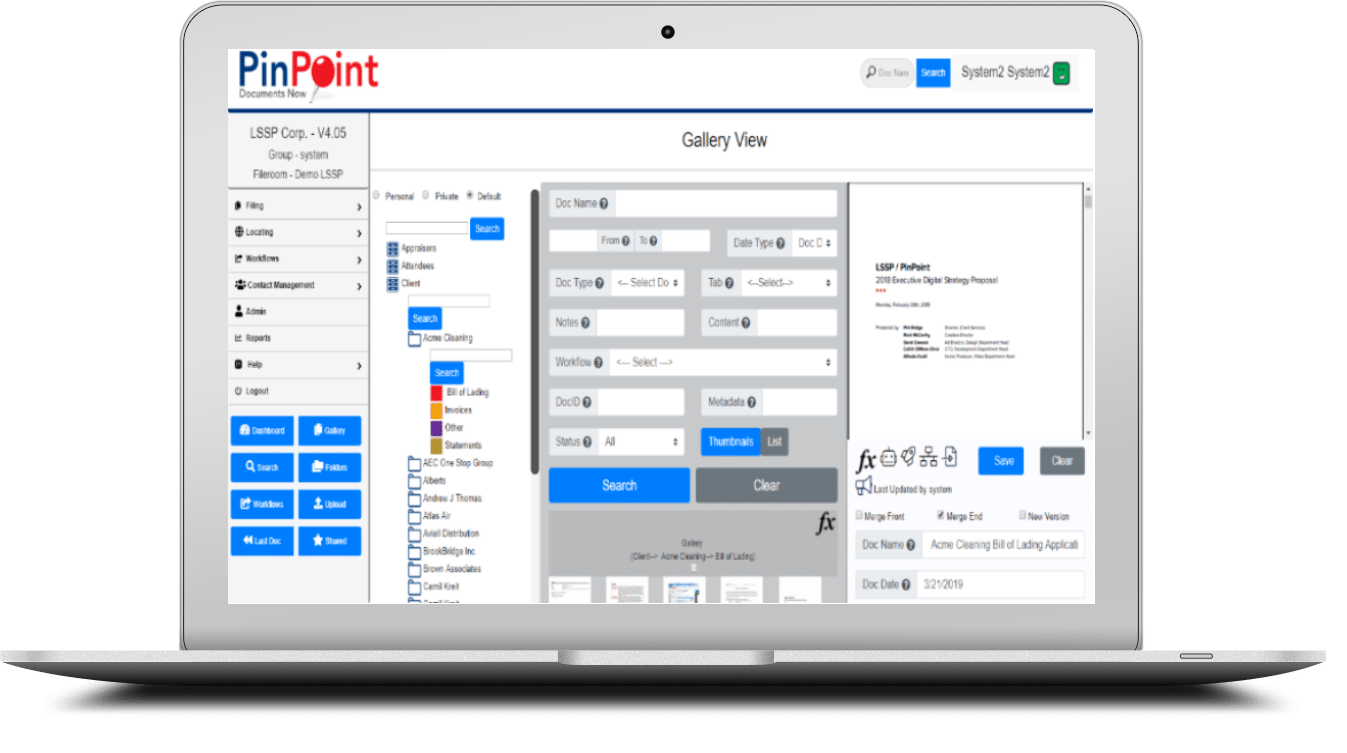 Key Features and Functions:
Direct Scanning/Importing
Drag-and-Drop Filing
Full Content Search
Archive and Export Tools
Retention Management
Check-in/Check-out
Version Control
Annotations and Redactions
Finalize/Legal Hold
MS Office Integrated
Using PinPoint as a Municipal Document Management System
Build board meeting packets with automatic page numbering and TOC.
Workflow and reminders to ensure completion on-time.
Automatically versions all files with update without human intervention.
Improved QA tools to organize your city's documents safely and securely.
Store any file format with full security.
Easily file emails and their attachments with one click from Outlook.
Easy to use look-up screens to retrieve Permits and Parcels.
Client Portal enables Web access to documents for external parties.
Additional Resources Included in Cost
Project Manager assigned to your organization for One-On-One implementation.
Load your previous electronic files automatically with full search ability.
Automatically updates to new versions of the software.
On-going support and training.
Integrate with QuickBooks, Great Plains, Sales Force, Sharepoint, MS Office, OneDrive.