Your Choice – Run internally on your server or our Secure Cloud
PinPoint can either run as a cloud based document management software, or on your own server. Our cloud is SSAE16 Type II / SAS 70 compliant and when running on our secure servers, you do not need any server hardware. This product has been in the making for over 12 years, taking tomorrow's technology and making a solution readily available for your organizational needs.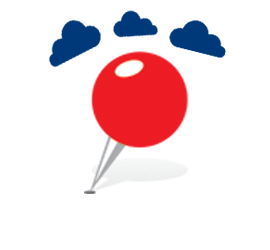 The system is a fully configurable document management solution in which you define the cabinets, folders, and types of documents to fit your business. Some key features built-in at no additional cost include workflow, retention and forms management, batch filing, email/export, placing holds on files, markups, annotations, redaction, and so many more. You also set security permissions on multiple levels for users and/or groups of users, allowing them to only be able to see and do what you allow. These users or groups can also be assigned to workflow tasks, as well as entities like appointments within our contact management feature. The built-in Contact Management feature keeps track of your contacts, accounts, tasks, appoints, and more. Additionally, built-in mail merge with our word processor allows for quick and mass emails, filing into our database, or printing paper or electronic files. PinPoint is easy to setup and a project manager will help you every step along the way.