Key Features and Functions:
Direct scanning/importing
Drag-and-Drop filing
OCR with content management
Document recognition and processing
Archive and export tools
Retention management
Check-in/Check-out
Version control 
Annotations and redactions
Finalize/Legal Hold
PinPoint is an Electronic Document Management System that allows you to define your cabinets, folders, sub-dividers and more to fit your needs.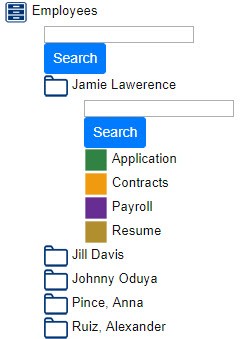 Using PinPoint as a Human Resources Document Management Solution, your everyday business processes become seamless.
Automate tasks such as approval processes to save time
Store any file format (PDF, DOC, TIFF, JPEG, etc.)
Securely access your files and information from anywhere.
Full compliance with HIPAA, SOX, FDA, OSHA, etc.
Workflow and notifications to monitor completion of tasks
On-Boarding tracks missing files required for a packet.
Share files with expiration date for non-users.
Employee login portal.
Integration with other applications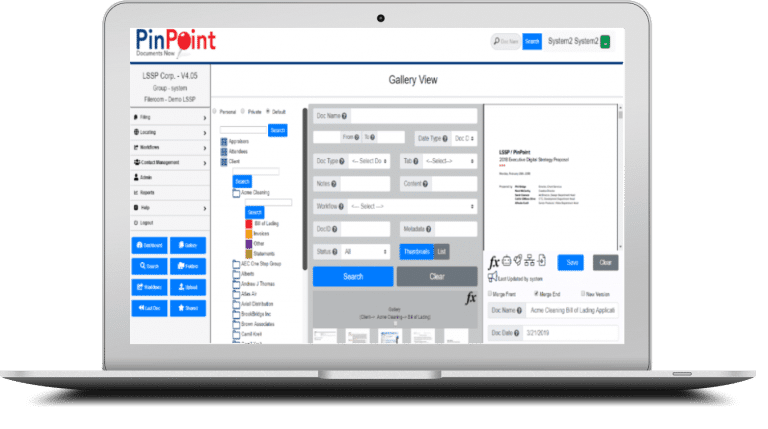 Additional Resources:
Installation performed by LSSP Corporation and your staff at a  kick-off meeting.
Assistance with full security integration and setup.
Help exporting your infrastructure.
Automatically updates to new versions of the software.
On-going support & training offered weekly.
Integrate with QuickBooks, Great Plains, Sharepoint, MS Office, OneDrive, etc.
Complete API and WebService.